Our history
Marine Care was founded in 1995 and has been a private owned business since. Over the years we have grown our global presence, adding offices in Bergen (Norway), Singapore, Miami and since 2022 also in New Orleans. In total we are with around 60 people around the world, all working in small but effective teams that provide 24/7 service to our customers. Supplies are made out of our growing network of over 90 stock points into over 1000 ports worldwide.
Our organization is still growing strong. In 2018 we have built a brand-new head office and storage location in the Botlek, Rotterdam. Besides over 2000 m2 of storage for dangerous goods and equipment, we have also incorporated a state-of-the-art R&D center.
Our products and service offering has developed from engine room products and basic tank cleaning chemicals to a leading range in tank and hold cleaning products completed with application and analysis equipment. Marine Care provides advice in tank cleaning challenges based on many years of experience and knowledge under the Fleetcare concept. We even have in-house cargo superintendent services to help you optimize your cleanings and/or switch from one cleaning product to another.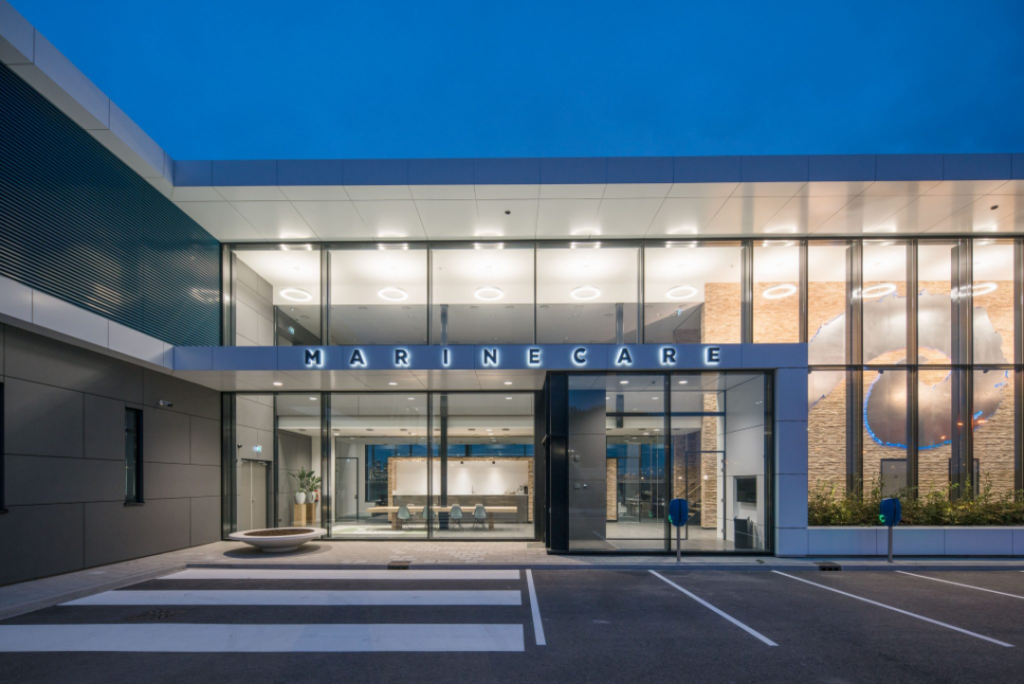 An exception is our Miami office, which is specialized in supply to the Cruise Industry and covers the technical side such as scrubber raw materials, (sewer) water treatment and products for RO membrane systems. The many years of experience in supply of (bulk) raw materials for scrubbers on Cruise ships is now of course helping customers with industrial vessels that are fitted with scrubbers too.
---
Ports served
Legend
Sales points
Stock points
---
Careers
Interested in a career within the Marine Care network? Check our Careers page for more information.